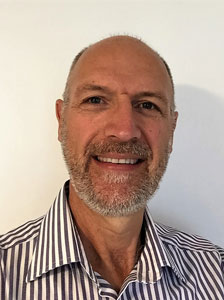 Neil joins us with over 30 years of clinical experience, originally qualifying as a member of the Chartered Society of Physiotherapy in the UK in 1982. He has subsequently completed his post-graduate Diploma's in Manipulative Therapy and Sports Physiotherapy from Curtin University and a Master's degree in Manipulative Physiotherapy from Oxford Brookes University in the UK. In 2009 Neil was admitted as a Fellow of the Australia College of Physiotherapists.
Neil's experience has been predominantly in private practice in Western Australia managing musculoskeletal problems but also includes work in the mining and gas industries and with sports teams. Neil was a Senior Lecturer for 12 years on both the undergraduate and post-graduate Musculoskeletal Physiotherapy programs at Sheffield Hallam University and Oxford Brookes University. He was also a clinical supervisor for the Masters of Manipulative Physiotherapy at Curtin University.
His special areas of interest are in the treatment and management of:
Complex back and neck pain
Whiplash injuries
Headaches
Jaw pain
Sports injuries
Arthritis
Outside of work he enjoys cycling, fishing and golf.