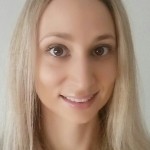 Since graduating from Curtin University, Catherine has worked within the hospital and private practice setting. Catherine has a wealth of knowledge in cardiorespiratory physiotherapy including treatment and rehabilitation of patients with chronic obstructive pulmonary disease, asthma, and bronchiectasis and post coronary arterial bypass surgery.
She has completed additional training in dry needling for muscular trigger point release and DMA Pilates. Catherine is a Clinical Pilates Practitioner and utilises Pilates methodology to develop specific rehabilitation programs to aid in restoration of patients' function following injury or for individuals suffering from chronic pain.
Catherine has a keen interest in women's health; particularly returning to exercise following childbirth and treatment of breast conditions including mastitis and blocked ducts. She is also working towards gaining further qualifications in women's health physiotherapy for management of urinary, bowel and prolapse disorders.
Catherine's special interests:
Pelvic Girdle Pain

Joint Hypermobility Syndrome