Physiotherapists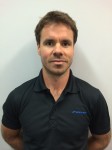 Karl has worked in busy private practices from South Perth to Southern River since graduating from Curtin University. He has extensive experience treating a multitude of various musculoskeletal problems and has worked with athletes from a variety of sporting backgrounds including runners, cyclists, triathletes, swimmers, weight lifters, boxers and has worked as the physiotherapist at junior and senior football clubs.
He has also undertaken additional study in myofascial dry needling, trigger point release, and clinical pilates training with DMA to become a certified clinical pilates practitioner.  He has completed training with the International College of Biomechanics in the assessment lower limb biomechanics and provision of custom corrective orthotics.
Karl has considerable experience in orthopaedic and surgical rehabilitation, SIJ and pelvic problems, chronic and acute neck back pain, lower limb biomechanics including foot and leg alignment, soft tissue and muscular injuries and pain, headaches, ergonomic and posture assessment, as well as hydrotherapy.
His areas of special interest include:
Plantar fascitis and foot pain
Shin splints and leg pain
Exercise rehabilitation after ankle, ACL and knee surgery.
Returning to sport and running rehabilitation
Bike fitting and optimising cycling performance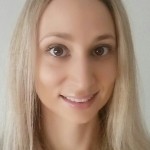 Since graduating from Curtin University, Catherine has worked within the hospital and private practice setting. Catherine has a wealth of knowledge in cardiorespiratory physiotherapy including treatment and rehabilitation of patients with Chronic Obstructive Pulmonary Disease, Asthma, and Bronchiectasis and post coronary arterial bypass surgery.
She has completed additional training in dry needling for muscular trigger point release and DMA Pilates. Catherine is a qualified Pilates Practitioner and utilises Pilates methodology to develop specific rehabilitation programs to aid in restoration of patients' function following injury or for individuals suffering from chronic pain.
Catherine has a keen interest in Women's Health, particularly returning to exercise following childbirth and treatment of mastitis. She is also working towards gaining further qualifications in breastfeeding management and infant related feeding problems.
Catherine's special interests:
Sacroiliac Joint Dysfunction

Joint Hypermobility Syndrome

Breastfeeding Management

Acute/Chronic Low Back Pain

Cervicogenic Headaches
Administration Staff
Ashleigh Berichon & Amanda O'Donnell
Ashleigh and Amanda are highly regarded member of the team at KP and works hard to coordinate the practice each day to ensure appointments are run on time and that you are well looked after. They are dedicated to offering you the best service possible so that you may get the most out of every physiotherapy appointment and leave the practice happy.