At Kardinya Physiotherapy we carry a wide range of Physiotherapy products to aid your recovery. Our friendly team can help you find what you are looking.
Here are just some of the great products we have available for purchase:
Hot & Cold Therapy
Heat can help loosen tissues and relax injured areas.
Ice and cold therapy is used to reduce swelling, bleeding and inflammation. Cooling causes blood vessels in the tissues to narrow. This reduces blood flow to the affect area thereby minimising bleeding or swelling from occurring. The less swelling that occurs, the faster the area will recover from injury.
A variety of Hot & Cold therapies are available including Lupin Heat Packs, Heat Patches and Gel packs that can be used for hot and cold therapy.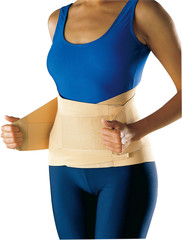 Braces and Supports 
Braces and Support can help to speed up recovery of many injuries by supporting weak muscles , strained tendons or ligaments.
Available braces and supports include:
Ankle, Back, Calf, Elbow, Knee, Neck, Pelvis, Posture, Shoulder, Wrist

TENS Machine
Transcutaneous electrical nerve stimulation (TENS) are used temporarily reduce pain by stimulating the nerves systems. TENS can be used for a range conditions.
Drop in to see our full range of products or our friendly receptionists will be happy to answer any questions you may have.